Hi, I'm Lisa.
Passionate about writing, strategy and serving entrepreneurs to grow their businesses, by designing smart, organized and audience-focused content.
I work with clients on a project basis or retainer basis. Meeting deadlines, getting creative, and staying focussed on what my clients need for them to achieve their vision. Listening deeply to what you want and need, coming up with a plan, and providing recommendations as needed is the magic that will align your content with your vision and audience and convert that content to sales.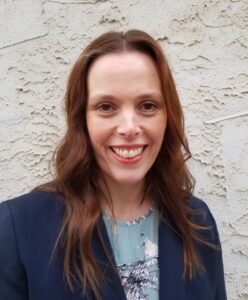 My clients get my energy, commitment, innovation, attention to detail and deadlines, and a positive mindset.
Building great content in a business is not an isolated task. It is part of the holistic nature of a company – strategic planning, marketing, finance, human resources, and operations all of these need to flow in alignment with one another.
If you don't have audience-centric content that is fresh, consistent, and adaptive to your audience's needs it won't grab attention. Content is critical in online business – it is your customer's first impression of you and your company. Here you will build attention, connect and build relationships with potential customers, educate them and add value, which with a good strategy and well-maintained content, converts to sales.
As an entrepreneur myself for the past 20 years, I previously struggled with how to market my business because I simply didn't know how marketing worked in practice. I chose to get an MBA degree to solve this problem and learn how to really understand all the moving parts of a business. This degree pulled it all together for me. With my years of entrepreneurial experience, plus getting trained at an executive level in strategy, change management, digital marketing, consulting, and finance, I use these tools and knowledge to support your success.
The best part of my work? Content is my passion and supporting people to fulfill their dreams and visions is what inspires me. Writing, from blogs to newsletters, to academic papers puts me in my happy place!
Designations & Credentials
Why Hire a Writer with an MBA
I have chosen to work with Business and Health Coaches as these are the areas I am passionate about.
20yrs of studies and work in the health and wellness industry and it remains my favorite content. I've studied recreation administration, wellness, mindset, holistic health modalities, and nutrition. From having taught fitness classes to running my own massage therapy practice, I continue to love wellness and practicing new ways of becoming healthier. 
I can develop and write content from a practitioner's point of view to reach and connect with your audience. I value health and well-being, building community, kindness, and compassion.
Having been an entrepreneur for most of my career, combined with my MBA designation allows me to approach working with clients from a number of angles. Strategy, business models, analysis of data, and market research, along with understanding the necessity of change and agility for growth. Research is the cornerstone of smart business decisions. 
Specific industries I have business administration experience in include holistic health, recreation, finance (bookkeeping), the energy sector, architecture, and interior design.